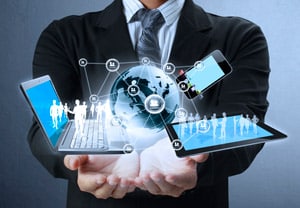 As the new year approaches, one thing I always like to do is go back and re-read articles I've written the past year, just to remind myself of what happened during the year, and to review the most urgent questions my students asked (since I often write articles in response to questions).
But this year, as I was scanning articles on this site (DiscoverSkills.com), it occurred to me that it might be fun to make a list of the most popular articles and pass it along to you, my students and supporters.
So that's what I did!
Here is a clickable list of articles on DiscoverSkills from the past year (plus a few How-To articles from previous years).  Just click on the article title to open up the page and read it.
I hope you find the articles useful!  And have a wonderful New Year!!!


How to check your Windows Update Settings
http://www.discoverskills.com/windows-update-settings/
Doing Windows Updates is an important part of staying safe on the Internet. This article show you how to check your update settings to confirm that they are set to automatically happen.
Beware of "Fix Your Computer" Scams
http://www.discoverskills.com/beware-fix-computer-scams/
This past year we saw a huge increase in Internet and Phone scams, including those that claim your computer is broken and needs to be fixed. This article tells you how to avoid those kinds of scams.
Norton 360's "end of life" leads me to a new Anti-Virus favorite!
http://www.discoverskills.com/norton360/
Although I've been a fan of Norton Anti-Virus for years, 2014 saw a big change that lead me to a new favorite Anti-Virus program. This article explains what happened to Norton, and what my new favorite is.
Getting Started with Google Apps (Tools)
http://www.discoverskills.com/started-google-apps-tools-free-wordprocessing-spreadsheet/
Almost everyone uses Google for searching, but a lot of folks miss the fact that Google also offers a wealth of FREE apps (I call them tools), including a calendar, word-processor, and spreadsheet (just to name a few). This article (and video) give you an overview of how to find the tools and get started using them.
Windows 8 – A Tale of Update Versions
http://www.discoverskills.com/windows-8-tale-update-versions/
This past year, Windows 8 was big news, especially since a lot of folks were upset at how different Windows 8 looked from Windows 7 (and Vista and XP), and how lost they were using Windows 8. In this article I describe the 3 versions of Windows 8 that appeared, and point out they key differences between them.
Is Windows 8 for me? Good Question!
http://www.discoverskills.com/windows-8/
With Windows XP "ending it's life" in 2014, a lot my students ended up shpping for a new computer, and one of their biggest questions to me was… "should I get a computer with Windows 8 or Windows 7?" In this article I attempt to answer that question.
UPDATE: Now it's called Windows 10 (NOT 9)…
http://www.discoverskills.com/windows-9-technical-preview-coming-start-menu/
In the wake of Windows 8 getting slammed, Microsoft released information about a new version of Windows that would retain a lot of what Windows 8 brought (such as the Start Screen), but also bring back features from Windows 7 that many people missed. In this article I show a preview of what is to come, and explain how they are calling the new version Windows 10, and skipping the number "9".
Should I get a Tablet or a Laptop?
http://www.discoverskills.com/tablet-laptop/
Another common question I was asked this past year came from those trying to decide if they would be better served by a Tablet or by a Laptop. In this article I describe the pros and cons of each device.
Free Online Photo Editing with Pixlr…
http://www.discoverskills.com/free-online-photo-editing-with-pixlr/
This past year in our photography-related classes, I started promoting and using a FREE online photo editor called Pixlr. In this article (video) I show the basics of how to get started using Pixlr for fixing up your important photos.
Being on the "bleeding edge" isn't always your best bet…
http://www.discoverskills.com/bleeding-edge-bet/
Apple had it's share of news this past year, especially with the release of iOS 8. In this article, I talk about the iOS 7 to iOS 8 changes, and how it's not always wise to immediately upgrade to new iOS versions when they appear!
CryptoLocker – A "bad" example of ransomware
http://www.discoverskills.com/crypto-locker-bad-ransomware/
2014 saw lots of Internet security threats, including a new threat that incrypted your data, and then asked for a ransom!!! In this article I talk about the most "popular" of those threats, called CryptoLocker.
Great Alternatives to Microsoft Office
http://www.discoverskills.com/great-office-alternatives/
As much as Microsoft Office (which includes Word and Excel) is top-of-the-line when it comes to a word-processor and spreadsheet, a lot of folks just don't want to pay the $120 (or more) it costs to get Office. In this article I pass along three FREE alternatives to Office that are worth taking a look at.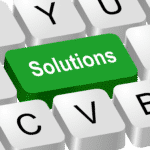 And here are some other "How To" articles that might interest you…
Browser Basics plus My Favorite Browser Tip
http://www.discoverskills.com/browsing-basics-favorite-browser-tip/
Almost all of my technology students use the Internet, to some degree or another. But I'm always suprised at how many of them have never learned the basics of browsing. In this article, I pass along the basics of how to effectively navigate the internet, and my best browser tip.
Taking Control of the Windows 7 Desktop
http://www.discoverskills.com/taking-control-of-the-windows-desktop-video-mini-course/
This is actually a series of articles/videos that show you how to organize and customize your Windows Desktop
Using the Windows View Menu
http://www.discoverskills.com/windows-view-menu/
How to Use a Flash Drive
http://www.discoverskills.com/use-flash-drive/
SAVE versus SAVE AS
http://www.discoverskills.com/save-save/
Select multiple files with the CTRL & SHIFT keys
http://www.discoverskills.com/select-multiple-files-ctrl-shift-keys/
Email Attachments – The Basics
http://www.discoverskills.com/email-attachments-basics/
The Best Password…
http://www.discoverskills.com/the-best-password-here-are-some-tips/
Camera Lag – Fix it with Exposure Lock
http://www.discoverskills.com/camera-lag-and-how-to-fix-it-with-exposure-lock/
As always, I would love to hear your comments. You can leave them below!!!
FREE eNewsletter Subscription
Wondering who you can trust when it comes to computer technology? Need answers that aren't full of techno babble? Sign up for the FREE DiscoverSkills eNewsletter

{ 3 comments }