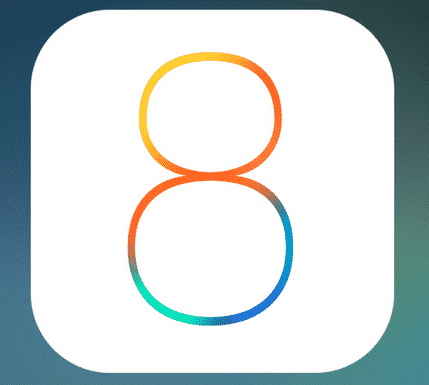 Last week, Apple came out with their highly touted update to iOS 7 (the Apple mobile operating system), iOS 8.0.
As it happens, on Friday of that same week, I also had one of my 3-part "Using Your iPad & iPhone" classes starting at my Lincoln computer lab.
In anticipation of there potentially being some major changes in iOS 8 versus iOS 7, I sent class members an email suggesting that they WAIT in updating their devices to until I had a chance to check things out with two of my own devices, and then report back to them.
I thought it might be best for ME to be the guinea pig.
So on the Wednesday before my Friday class, I ran the update for my iPhone 4s and my iPad 2 (yes, I still have older devices, but they still work!) and then spent some quality time working through iOS 8 so that I could relate any big changes to my students.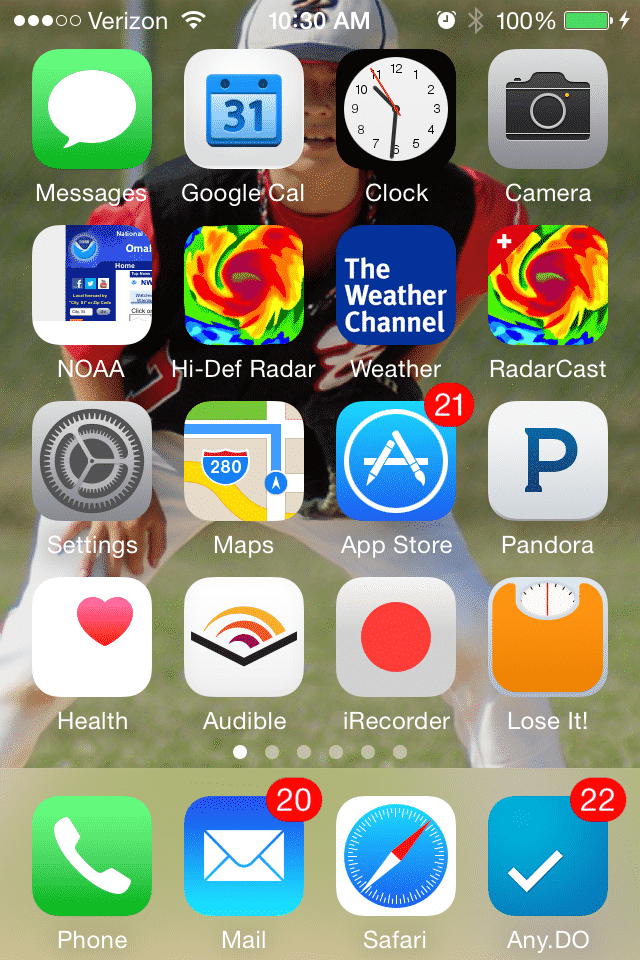 Here were some of my early observations:
Although the update on both my iPhone and iPad went fairly well, taking about an hour on each, it was somewhat of a pain freeing up enough space on my phone to do the update. I had originally read it only took 1GB of free space, but the reality was it took about 4.7GB. I ended up deleting all my photos and videos (after backing them up to my computer) and removing about 1/3 of my apps (knowing I could get them all back once the update was done).  It worked, but still, was a pain.
Just after the update, as I started playing with my iPad, it unexpectedly locked up as I used the Email app.  I did a hard-reset (held down the power button and Home button at the same time) which did shut the iPad off, but then I had a heck of a time getting it back on. I finally did, but not without repeatedly pressing the power button for about 5 minutes. This had never happened before.
On the iPad I also noticed that my home WiFi connection seemed weaker. In the rooms where we normally use the pad, the signal was not as strong as it had been. It wasn't a show-stopper (I could still access the Internet), but the connection speed was down.
As I played with my iPhone, everything seemed to work but I did notice a definite "sluggishness" that was not there with iOS 7. As I tapped to start an app, it didn't pop open as quickly, and moving between apps was slower.
Now, I do realize that some of my issues with sluggishness might have been my older devices. Still, it bothered me since Apple had assured the public that it was fine to update my device versions.
The good news from all my pre-class testing was that from a usability standpoint, it was hard to see the difference between iOS 7 and iOS 8, meaning that anyone comfortable with iOS 7 would have very little trouble in moving to iOS 8.
So with this in mind, I had planned to tell my Friday class that it was "OK" to update if they felt like it.
But then on Thursday before class, I thought about it some more, and reconsidered.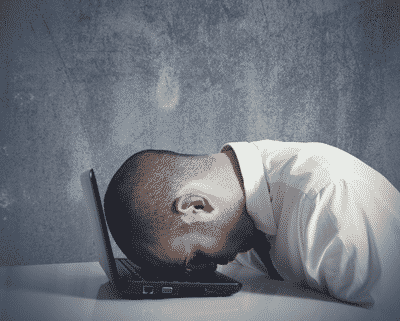 Here's why…
I've been around the world of "software updates" since the mid-1980's, and have seen too many cases where doing an update as soon as it was released (sometimes called being on the "bleeding edge") lead to lockups, crashes, and more headaches than you can imagine.
And although the power and convenience of our tech devices is better than ever, it seems that quality software development and testing hasn't kept up, leading to new software versions that are buggy at best, and almost unusable at worst.
[Heavy Sigh]
But back to my update story…
After telling my Friday class that waiting to update to iOS 8.0 would probably be the wise thing to do, and that there was really no hurry (since iOS 7 was stable and working well), I spent the weekend re-pondering my iOS 8.0 thoughts and what I should tell my students at the following class.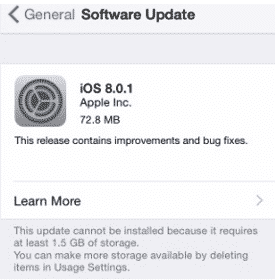 And then, yesterday (Wednesday, September 24th) Apple released their first update to iOS 8.0 (iOS 8.0.1), and within an hour of the update release, pulled it as users began reporting disabled cell phone connections and problems with the Touch ID feature, among other things.
An update that was supposed to fix the bugs did nothing more than introduce its own.
[UPDATE: Tuesday Sept. 30, 2014 - Apple has released the 8.0.2 update which supposedly fixes the issues with 8.0.1.  After about 4 days of use, I haven't had any problems, other than my devices are still running a bit sluggish]
Which brings me to my point…
It rarely pays to be on the bleeding edge of any major software updates.
Yes, you should always do the monthly Windows updates as a security precaution, and yes you should typically do the minor iOS updates as they appear on your iPhone or iPad.
But when it comes to major updates (iOS 7 to iOS 8, Windows 7 to Windows 8, etc.), I think your best bet is to wait a short while and let the "bleeding edgers" work out the problems.
That's my advice.  Take it for what it's worth…
And as for iOS 8, I'll keep monitoring things and messing with my devices, and as soon as I think it's "safe", I'll let you all know!
{ 4 comments }