Our Partners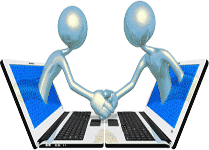 As an organization focused on providing quality, professional, technology education, part of our strength comes from the partnerships we make with others who share our vision. These partners believe in our educational program and assist us in delivering online learning through the DiscoverSkills Learning Portal. Please support them if you ever get the opportunity.

Osher Lifelong Learning Institute (OLLI) in Lincoln, Nebraska


DiscoverSkills is a proud partner of OLLI,  an organization that provides high quality and wide ranged learning opportunities for those who are 50 years and older. We specifically work with the OLLI group in Lincoln, Nebraska, providing computer education classes to their members. OLLI prides itself in offering its members stimulating and congenial learning opportunities, where they can meet others with similar interests, enjoy high-quality and stimulating courses, socialize at special events, join travel and field trip events, and get special discounts from OLLI partners (such as DiscoverSkills).
Immanuel Health Systems in Omaha, Nebraska 


DiscoverSkills has partnered with Immanuel Health Systems for over 15 years, providing their beautiful senior living community in Lincoln, NE (The Landing) with hands-on, in-classroom technology education classes. DiscoverSkills was originally contracted by Immanuel to design and implement one of the most comfortable and user-friendly technology teaching labs in Lincoln, and continues to partner with them today to provide over 40 different technology classes for seniors in the Lincoln community.