DiscoverSkills Staff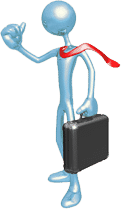 The DiscoverSkills training staff are professional educators with over 40 years of combined experience in teaching students how to effectively use technology tools to enhance their lives.
You can contact our staff using the following methods:
Our Instructors and Developers
---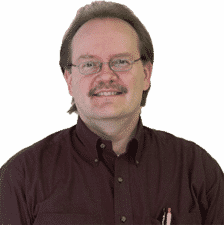 John Lortz (jlortz@DiscoverSkills.com)
John is the founder of DiscoverSkills, but for 15 years, until 2011, he was Director of Education and Technology for the Senior Health Foundation (SHF), a non-profit in Omaha, Nebraska, that specialized in computer education for senior citizens. There, he developed all the class curriculum, books, and videos, as well as created and maintained the organization web sites, which included his current learning site, www.DiscoverSkills.com. John also taught most of the senior technology classes and workshops, with over 10,000 students passing through over 900 classes.
Because of the weak economy, SHF closed its doors at the end of 2010. But working for SHF was a wonderful experience, both in forming lifelong relationships with his students, and in learning how to teach and relay technical information in an understandable way. That was always the challenge, and still is today.
Also during his time with SHF, John assisted other retirement communities in creating senior training labs and setting up computer learning programs. He still contracts and provides the learning for one of those communities, the AgeWell Computer Education Center at the Landing, in Lincoln, Nebraska. This particular computer lab is state of the art, and there john provides over 45 different class offerings from the very basic for those just getting started, to the more advanced for those who want to learn eBay, Facebook, Photoshop editing, or PC maintenance.
John also continues to be an adjunct instructor at the College of St. Mary n Omaha. He's been teaching computer-science related classes there since 1988, including web page design, database management, various programming and digital imaging classes, and advanced business applications. Teaching at the college level has been a great balance to teaching seniors technology, and by blending the methods used for each group, John has come up with some unique insights on technology learning.
On the writing side, he served as a freelance writer for Smart Computing, PC Today and CPU magazines, where he published more than 30 articles on computer related topics.
As for some odds and ends, John served on the Omaha Public Schools Internet Advisory Committee, and currently acts as a volunteer video media advisor to Skinner Magnet School. He was a featured speaker at the Nebraska AGPAM Conference, and has presented at the national AAHSA Annual Meeting. In addition, John was a keynote speaker at the Nebraska Society for Healthcare Marketing and Public Relations conference, presenting ideas on Internet marketing and Web page design.
As for education, John got his undergraduate degree in Biology, and then spent a few years in medical school before deciding that computers were really his passion. He left medical school and went back and got a Masters degree in Computers in Education, but he will readily admit that most of his technical, "geeky" experience came from the five years he acted as the Director of Information Systems for a software development company in Omaha. And following that job, he did computer and network consulting for a few years, before working at SHF.
John is married to Susan Leavitt (see below) who is also a professional educator, and his partner in developing much of this material, and has a 16 year old son, Jack, who instead of following in his father's footsteps and becoming a "geek", decided baseball is his passion, and plays varsity baseball while he's not busy taking classes in hopes of becoming an archetect.
---
---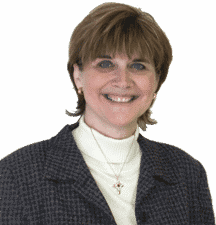 Susan Leavitt (susan@momsmath.com)
Sue is a volunteer instructor and developer for DiscoverSkills, as well as the wife of the founder, John Lortz. In her role with the organization, Sue teaches technology classes and trains other instructors in the methods DiscoverSkills has developed over the years. She is also responsible for co-development of all class curriculum, training manuals, video tutorials, and eBooks.
In Sue's "real" job she is a Math and Technology Specialist for Omaha Public Schools, and is also an adjunct instructor at College of St. Mary, teaching advanced computer business applications, educational technology, and various introductory computer classes. She has also freelance writing for the Smart Computing, and PC Today magazines, two nationally distributed computer magazines targeted at the general public.
In recent years, Sue acted as an adjunct computer instructor at Creighton University, and trained in specialized computer applications for CompUSA. At SeniorTech 2000, she was a featured speaker offering ideas on Connecting Seniors to the Internet. Sue was also a keynote speaker at the Nebraska Society for Healthcare Marketing and Public Relations conference, presenting ideas on Internet marketing and Web page design.
Sue has her Masters degree in Computers in Education and another Masters Degree in Mathematics. But she still attributes a large part of her educational knowledge to her ten years as a teacher for the Omaha Public Schools, her twelve years of teaching at the college level, and fourteen years of work with senior students at the SHF computer labs.
---