With the release of my "Working with Files and Folders" book (CLICK HERE to read more about it), I have this file and folder stuff on the brain this week.
So I decided to go ahead and talk about another file & folder related issue that I get a lot of questions about.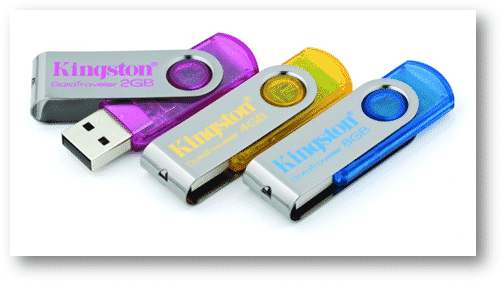 That is, how to use a flash drive.
And specifically, a lot of folks are confused by what they see when they first plug in their flash drive. In all modern versions of Windows (including XP, Vista, 7, and 8) the AutoPlay window appears.
In Windows 10, a small AutoPlay box appears at the lower right side of the screen, in the notification area.  If you click it, it will display a larger AutoPlay window that includes options.
In this window you see a list of programs on your computer that can potentially open the particular files that you have on the flash drive.
When the AutoPlay window appears, I suggest that most of my students look for an option called "Open Folder to View Files", which when clicked, displays a folder window that shows you the contents of the flash drive.
At this point, you can start working with those files (copy them, move them, etc.) as needed.
To give you a better idea of what I'm talking about, I've put together an 7 minute video that demonstrates what you see when you plug in your flash drive.  Click the video below to see it.  And remember too that you can see a full-screen version of the video by using the Full Screen button that I point out to you below the video.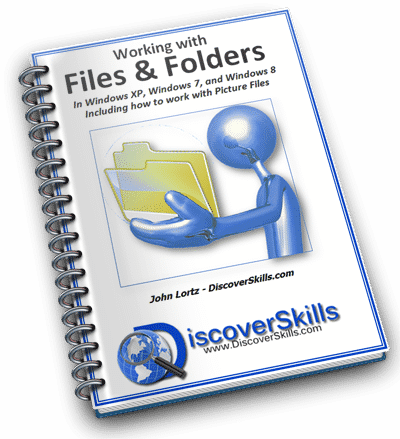 On, and don't forget you can learn lots more about working with Files and Folders in my new book, Working with Files & Folders.  CLICK HERE to learn more about it.
The 100+ page book covers all the basics you need to know in any version of Windows, and even includes specific chapters on picture organization, email attachments, flash drives, and doing backups.
This book is a culmination of teaching file and folder concepts for the past 20 years, and includes everything I've ever taught about the topic. Whew… nice to finally get it done!
How to Use a Flash Drive – the AutoPlay window
Click the video below to play…

Click the lower-right corner button (above) to go Full Screen—>>>

Once the video starts playing, click the "gear" button (above) to change the video quality—>>>

As always, I'd love to hear about your own personal experiences with using Flash Drives.  You can leave your comments below!
FREE eNewsletter Subscription
Wondering who you can trust when it comes to computer technology? Need answers that aren't full of techno babble? Sign up for the FREE DiscoverSkills eNewsletter