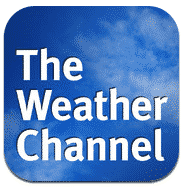 Everyone wants to know what the weather is going to do. Come rain, snow, or shine, the weather is one of those things that affects everyone, in so many different ways, that we just can't seem to get enough reports and forecasts.
And now in this age of mobile devices, getting an updated weather report is easier than ever.
A few months ago, in an article called My Favorite Weather Apps, I passed along the names of a few of my favorite weather-related iPhone and iPad apps, including the Weather Channel App. You can CLICK HERE to read that article.
But here in Nebraska, as we head into the last days of winter and prepare for the spring season of thunderstorms and tornadoes, I thought it might be a good idea to actually SHOW you what the Weather Channel App looks like, and try to entice you to download the free app and give it a try.
Over the past few years, I've looked at just about every weather app out there, and this one from the Weather Channel is still my favorite. It's easy to use, keeps itself up-to-date, and gives you a ton of weather information, right there in your mobile hands.
And that's why I've now officially added the Weather Channel App to my Favorite Apps list!
To give you a better idea of what the app is all about, I've put together this short video.  Click on the image below to take a look…
The Weather Channel App
Click the lower-right corner button (above) to go Full Screen—>>>

Once the video starts playing, click the "gear" button (above) to change the video quality—>>>

As always, I'd love to hear about your own personal experiences with this App or any fun Apps you run into. You can leave your comments below!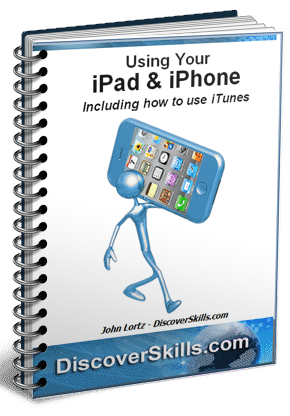 And don't forget, you can CLICK HERE to learn more about the Using Your iPad & iPhone book which has all kinds of tips, tricks, and how-to's on using your iPad and iPhone.
The book was created as a supplement for our very popular Using Your iPad & iPhone classes held at our Lincoln, NE, computer lab, but it's also a great guide for anyone who wants to learn more about how to use their iDevice.
FREE eNewsletter Subscription
Wondering who you can trust when it comes to computer technology? Need answers that aren't full of techno babble? Sign up for the FREE DiscoverSkills eNewsletter