When Twitter started making news in 2006, and I had my first chance to check it out, my first thought was…  "what a waste of time!"  With regards to Twitter, all I really heard about was folks using Twitter to tell their friends that they had just visited the bathroom, or that they had boldly purchased chocolate milk instead of skim at the store.
Like I said, a big waste of time.
For a long while, I ignored Twitter thinking it would go away. And then something interesting happened. While reading an article from one of my favorite "tech" authors, I noticed at the end of the article, he had a link that said… "Click here to follow me on Twitter". Hmm…
I clicked the link, and next thing you know, I'm seeing all these "tweets" about tech things that I'm actually interested in.
As time went on, I started finding that same link at the end of ALL my favorite authors posts, and pretty soon I was following a bunch of people on Twitter, as a great way to keep up with my hobbies and interests!
That was a few years ago, and today I access Twitter on a daily basis… more in fact, than I access Facebook.
So here's the deal…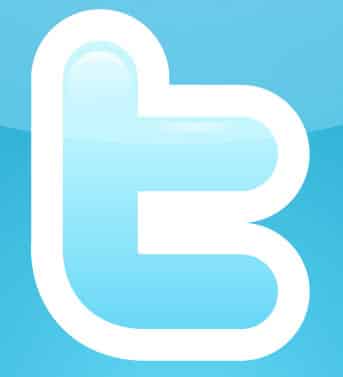 Twitter is a great tool for getting small, brief updates about your favorite topics from your favorite authors throughout the day. It's a way for you to stay right on top of those things that interest you, without doing anything more than opening up a small desktop program, and scanning down through a series of 140 character-in-length messages.
In the very near future I'll be posting a video blog that details how to easily get setup with Twitter, and then "follow" folks that you find interesting, but for now, let's just learn a few Twitter facts…
Twitter is  a free service that lets you compose and then send 140 character "tweets" (messages).
It is sometimes referred to as "microblogging", and along with Facebook, is considered to be one of the top social networking sites.
If your tweets are public, anyone on Twitter can find you and read your tweets. Tweets are publicly searchable.
If someone likes what you have to say, and wants to read your tweets on a regular basis, they can "follow" you, which means that your tweets are broadcast to their Twitter account, and show up on their scrolling "timeline".
Tweets can include clickable links to web sites, making it very useful for telling someone about something you've seen online.
You can also directly message another person who follows you by including a "@" in front of their Twitter name at the beginning of a tweet.
Groups of folks who follow each other have been known to have almost real-time conversations with each other through Twitter.
And that's all Twitter is really about!  It's a simple concept and is pretty simple to use. All you have to do to get started is…
Go to www.twitter.com, fill in your name, email, and password to sign-up
On the main screen, type a "tweet" into the What's Happening box
On the Who To Follow page, use keywords to search for folks to follow
When you find someone, click the "follow" link next to their name
Their tweets now show up on your timeline.
That's it!
If you start using Twitter on a regular basis, you can always just keep a browser window open, logged onto Twitter, or you may decide to get one of these free third-party programs that keep Twitter right there on your Windows desktop…
Oh, and of course, if you'd like to follow me on Twitter, you can click this button…

I don't send out a lot of tweets, but the ones I do normally have information about computers and technology that you'll find interesting.
That's if for now, but if you have some thoughts about Twitter, PLEASE leave a comment below. I'd love to hear from you!
FREE eNewsletter Subscription
Wondering who you can trust when it comes to computer technology? Need answers that aren't full of techno babble? Sign up for the FREE DiscoverSkills eNewsletter