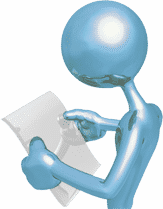 The articles below represent the latest news articles from the DiscoverSkills blog archive. The articles are listed from newest to oldest.
As you scroll down the page, you'll see the first paragraph from the article listed. To read the entire article, just click the CLICK TO READ ENTIRE ARTICLE link.
We also invite you to visit the DiscoverSkills eNewsletter Archive page, where you can read past issues of our weekly eNewsletter. Just click here to visit the archive.