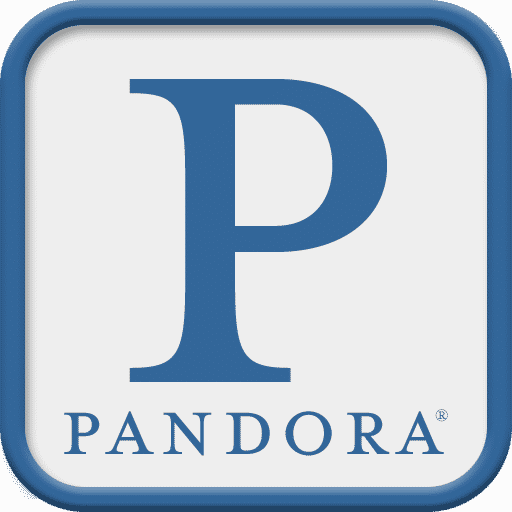 Pandora is one of those apps that once you have it, you almost wonder how you got along with out it.
No, it's not an app that makes you more productive, or let's you play addictive games, or communicate with family and friends.
It's an app that can play the music you like, without actually playing your favorite songs.
OK, what does THAT mean?
Pandora is a free music streaming service that lets you search for a song, or artist, or composer that you like, and then uses that information to create a "station" that plays other songs similar to what you picked.
What's great is that you DO hear your original request now and then, but in between, you hear lots of music that you've maybe never heard before, but that you'll probably like just because it's similar your favorite.
Because it works in this way, Pandora is sometimes referred to as a "recommendation service".
In another "My Favorite App" video, I talked about iHeartRadio, a great radio station streaming service.  And although Pandora is also a streaming service, it's different enough from iHeartRadio that the two should be part of your music listening app arsenal.
And that's why I've added the Pandora app to my Favorite Apps list!
To give you a better idea of what the Pandora app is all about, I've put together this short video.  Click on the image below to take a look…
The Pandora App
Click the lower-right corner button (above) to go Full Screen—>>>

Once the video starts playing, click the "gear" button (above) to change the video quality—>>>

As always, I'd love to hear about your own personal experiences with this App or any fun Apps you run into. You can leave your comments below!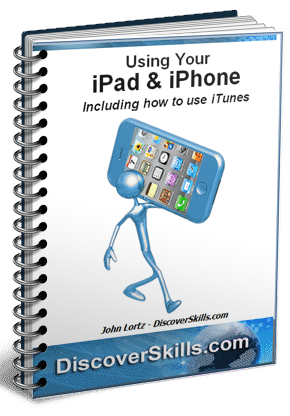 And don't forget, you can CLICK HERE to learn more about the Using Your iPad & iPhone book which has all kinds of tips, tricks, and how-to's on using your iPad and iPhone.
The book was created as a supplement for our very popular Using Your iPad & iPhone classes held at our Lincoln, NE, computer lab, but it's also a great guide for anyone who wants to learn more about how to use their iDevice.
FREE eNewsletter Subscription
Wondering who you can trust when it comes to computer technology? Need answers that aren't full of techno babble? Sign up for the FREE DiscoverSkills eNewsletter