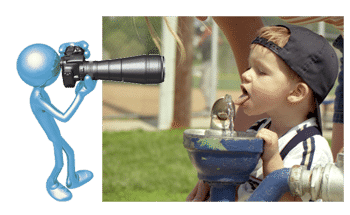 Let's face it, your Kodak Instamatic was a pretty simple camera to use, at least once you learned how to load the film. All you had to do was point it in the right direction and press the shuttle button. That's about it.
My things have changed. Sure, the digital camera you're holding in your hand can still be used for "point and shoot", but it also has the features that put it on the same level as the cameras that professionals use!  No kidding!
In this section, we offer articles and tutorials to help you get the most out of your digital camera, and take the best pictures possible.