For the past few months, starting last summer, I've been warning my Windows XP students that as of April 8th, 2014, Microsoft will stop supplying security updates, making Windows XP computers VERY VULNERABLE to virus/hacker/malware attacks from the Internet.
CLICK HERE to read more about the Windows XP End Of Support…
But what's been less talked about is the fact that Microsoft is also dropping support for Microsoft Office 2003!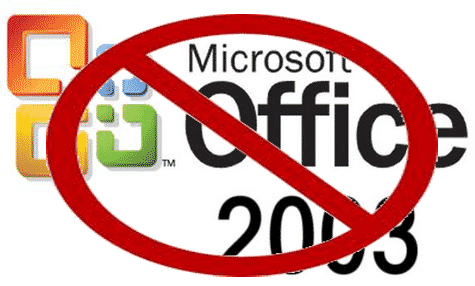 Yes, that's right… just as with Windows XP, Microsoft will no longer been providing security updates for Office 2003, which means that those still using Word 2003, Excel 2003, or any of the other Office 2003 programs, will be at a much higher risk of attack from those nasty folks out there who hack computers, create viruses, or try to infect you with malware.
So along with all those who are still using Windows XP, those of you using Microsoft Office 2003 are also going to want to look at making a change.
But here's what's interesting.
Those folks still using Windows XP really are probably due for a change, and in many cases, will end up being a lot happier with a newer computer running a newer version of Windows.
But that's not necessarily true for Office 2003 users.
When Microsoft came out with Office 2007, the first update from Office 2003, they did two things that really turned a lot of people off.
So here's the deal with Office 2003…  A lot of Word and Excel users still have it because they just didn't see a need to update to the newer Office versions, especially because of this new "ribbon" stuff. And frankly, Word 2003 and Excel 2003 work just fine!!!
And that's now the big problem. If you are an Office (Word, Excel, PowerPoint) 2003 user, your security support will disappear come next April. And when that happens, you will suddenly be open to those nasty folks on the Internet who want to do you harm.
So what should you do?
Here are a few choices…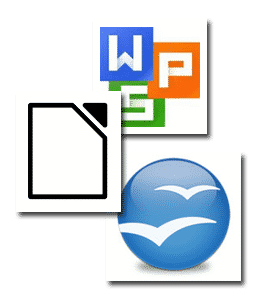 Consider one of the FREE Office alternatives (Apache Open Office, LibreOffice, or Kingsoft Office Free). CLICK HERE to read an article I wrote about those alternatives and how to get them.All three of these free alternatives look a lot like Office 2003, with their toolbars and menus instead of ribbons.  And all three will open up your older Office 2003 documents.
Purchase Office Home and Student 2013. Depending upon where you purchase, it will run you about $140, and what you'll be purchasing is a "key card" that gives you the license number, but then you'll still have to download it.

Purchase an Office 365 Home Premium 1yr Subscription. This will cost about $100, will only be good for one year, and you'll again have to download the Word, Excel, and PowerPoint programs. Microsoft is moving to this type of service in hopes that folks will see the benefit of always having the most recent version of Office. But in my book, the price is a bit too steep… unless you go with the NEXT option I list below…
Purchase an Office 365 University 4-year Subscription. This costs you about $80 and is good for 4-years. However, you must prove that you are either a student or teacher by proving them with an .EDU email address.  This is the plan that I personally use, since I teach as an adjunct at the College of St. Mary and have an address there.  But even if you are retired, and have access to an .EDU address, this approach will work.
I should also mention that if you are in the market for a new computer, a lot of computer companies will include Office on your computer if you pay extra. Just be aware that trail versions of Office are often included on new computers, and will only work for about 90 days before they time-out and make you pay full price if you want to continue using it.
So there you have it.  Sorry to be the bearer of bad news to you Office 2003 users.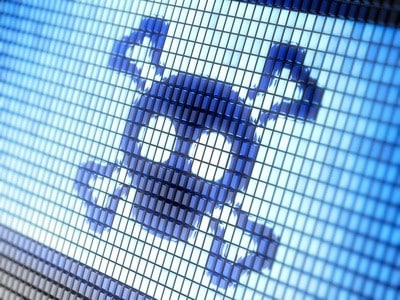 Keep in mind that the threat of what might happen after next April, if you do NOT stop using Office 2003 is very real.
Most security experts feel there will be an onslaught of Office 2003 (and Windows XP) virus/malware infections after that date. And paying a geek to get rid of those infections will probably cost a lot more than upgrading to a new version of Office (or of course, just going with a free alternative).
As always, I'd love to hear what you think.  Feel free to leave me a comment below…
FREE eNewsletter Subscription
Wondering who you can trust when it comes to computer technology? Need answers that aren't full of techno babble? Sign up for the FREE DiscoverSkills eNewsletter