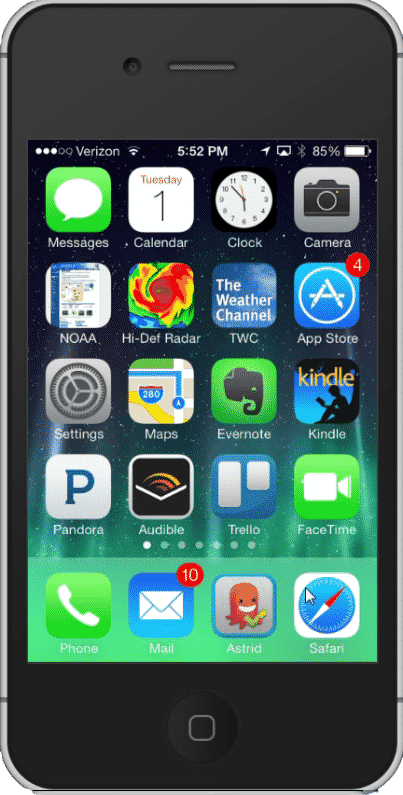 Change is inevitable, and that's why a few weeks ago, those of you who are Apple mobile device users, found yourselves again within the clutches of change as Apple released its latest operating system, iOS-7.
And in the video below, I help you better understand what iOS-7 is all about, and pass along what I consider to be some of the most important changes as iPhone and iPad users move from the older iOS-6 to the new iOS-7.
The particular changes I mention here are the ones that I found to be the most useful and noticeable after upgrading my iPhone 4S to iOS-7 and using the new operating system for about 10 days.
The Top Five Changes I refer to include…
A New Look – it's a flatter, cleaner look that some feel is easier to read and use.
Updated Multitasking – a more visible view of what an open app is really doing
Better Control Panel – a single swipe upward displays a screen with important day to day features
Quick Access Search – another single swipe up lets you quickly search for apps
Re-tooled Safari – better "tabbed" browsing with a cleaner look
I'll have more iOS-7 related videos over the next few weeks, but I wanted to make sure those who have not yet upgraded, or those who've upgraded and are wondering what's going on, get some helpful insights into Apple's new mobile operating system.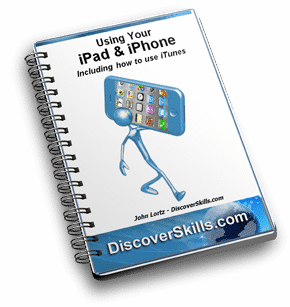 Oh, and don't forget that if you need more help with your iPad or iPhone, I have a book that might interest you called Using Your iPad & iPhone (CLICK HERE to read more about it). And right now, if you purchase the book (which covers everything up through iOS-6), you get a free PDF upgrade to my soon to be released update to the book that includes a section on iOS-7. 
iOS7 – Top Five Changes
Click the video below to play…
The button at the lower right
lets you go FULL SCREEN —>>>

As always, I'd love to hear about your own personal experiences with using iOS-7.  You can leave your comments below!
Plus… If you need some more information about the new iOS-7, check out my recent article titled iOS7 – Early Resources to Help You Get Going. CLICK HERE to read it.
FREE eNewsletter Subscription
Wondering who you can trust when it comes to computer technology? Need answers that aren't full of techno babble? Sign up for the FREE DiscoverSkills eNewsletter