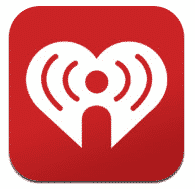 Internet streaming music services have been around a long time, but up until recently, you had to be sitting at your Internet-connected computer to listen.
But of course, that's all changed with the exploding popularity of Internet-connected mobile devices like iPhones and iPads that let you listen to streaming music wherever you might be.
When comes to listening to steaming music on your device, you have a lot of different app choices, including Pandora, Rdio, Slacker, and many others. (I'll review Pandora in another upcoming "My Favorite Apps" video).
But when you start comparing these different services and apps, you begin to discover that there are really just two different ways the services all work.
First are those that give you a way to search for songs or artists, and then using that song/artist create a "radio station" of selected music that is similar to what you originally chose. These are not "real" radio stations, but instead are playlists of music tracks the service thinks you might like. Pandora falls into this camp.
The second type of streaming service really does give you access to radio stations from around the world, letting you choose the station by call letters, city, or music genre. And this is where iHeartRadio comes in.
iHeartRadio has been around for a long time, and was one of the first services to provide streaming internet radio to your computer. And when mobile devices became popular, the company created apps on almost all the mobile platforms (including the iPhone and iPad), expanding their service by leaps and bounds.
Originally, the iHeardRadio app provided the same type of radio station access the original iHearRadio service provided. But in recent months they've added new features to the app that allows you to create your own "favorite kind of music" stations, just like Pandora and others.
Still, where iHearRadio shines is in how it lets you listen to radio stations from around the country and the world.
And that's why I've added the iHeartRadio app to my Favorite Apps list!
To give you a better idea of what the iHeartRadio app is all about, I've put together this short video.  Click on the image below to take a look…
The iHeartRadio App
Click the lower-right corner button (above) to go Full Screen—>>>

Once the video starts playing, click the "gear" button (above) to change the video quality—>>>

As always, I'd love to hear about your own personal experiences with this App or any fun Apps you run into. You can leave your comments below!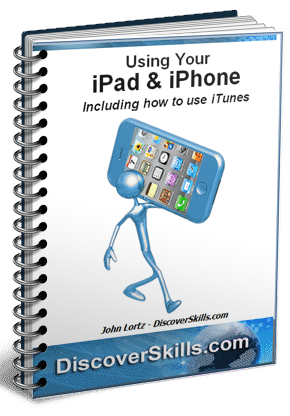 And don't forget, you can CLICK HERE to learn more about the Using Your iPad & iPhone book which has all kinds of tips, tricks, and how-to's on using your iPad and iPhone.
The book was created as a supplement for our very popular Using Your iPad & iPhone classes held at our Lincoln, NE, computer lab, but it's also a great guide for anyone who wants to learn more about how to use their iDevice.
FREE eNewsletter Subscription
Wondering who you can trust when it comes to computer technology? Need answers that aren't full of techno babble? Sign up for the FREE DiscoverSkills eNewsletter