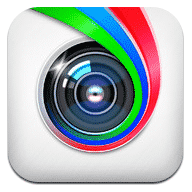 As much as I love my digital cameras, I'll have to admit that now days I probably take more pictures with my iPhone than anything else.
Not that I'm a huge fan of the iPhone or iPad as a camera, since my digital cameras still give me the best quality. But let's face it, the thing is so darn convenient to use, since it's always sitting right there in my pocket!
So, I tend to use it just because it's there.
And that leads me to photo editing on my iPhone and iPad. There are a bunch of photo editing apps over in the Apple App Store, many of which I've tried and found to be decent. But if I had to pick just one to do my day-to-day, SIMPLE photo editing, it would be the Aviary App.
Aviary is quite intuitive to use, with a lot of quick fixing features that make it great for the photos you want to quickly get out the door.
Would I use it for photos that need lots of fixing and photo editing love? No.  For that type of job I have other, more sophisticated editor apps that I'll review in the future.
Aviary is what I would call my "quick and dirty" editor, and that's why I've added the Aviary App to my Favorite Apps list!
To give you a better idea of what the Aviary app is all about, I've put together this short video.  Click on the image below to take a look…
The Aviary App
Click the lower-right corner button (above) to go Full Screen—>>>

Once the video starts playing, click the "gear" button (above) to change the video quality—>>>

As always, I'd love to hear about your own personal experiences with this App or any fun Apps you run into. You can leave your comments below!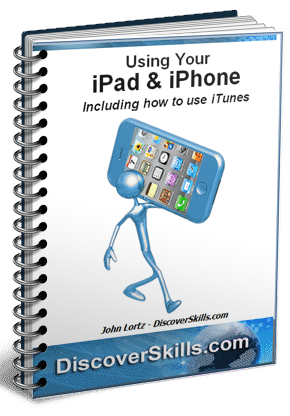 And don't forget, you can CLICK HERE to learn more about the Using Your iPad & iPhone book which has all kinds of tips, tricks, and how-to's on using your iPad and iPhone.
The book was created as a supplement for our very popular Using Your iPad & iPhone classes held at our Lincoln, NE, computer lab, but it's also a great guide for anyone who wants to learn more about how to use their iDevice.
FREE eNewsletter Subscription
Wondering who you can trust when it comes to computer technology? Need answers that aren't full of techno babble? Sign up for the FREE DiscoverSkills eNewsletter