At least once a week, Wayne and I have phone calls where we discuss the latest questions from students and visitors who visit DiscoverSkills.com or take classes at the Lincoln Computer Education Center.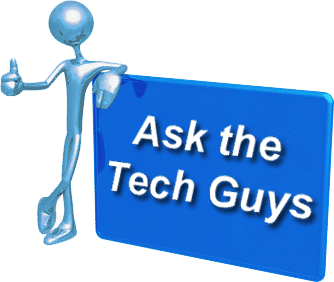 For geeks like us, it's really kinda fun to troubleshoot problems and come up with (hopefully) good answers. We really take pride in helping you try and get past your problems and frustrations.
Anyway, we decided that we needed a place on DiscoverSkills where we could do a better job of answering questions and make them available to EVERYONE, not just the students who asked them.
So, if you have a technology question...
Below, in the comments area,  leave your question and we'll answer it here, as a response.
Normally, we get questions answered within a few hours of you posting them (we're notified by email whenever you leave them).
NEW!!! – We now have a Google Voice phone number where you can leave questions. Just call us at 402.937.0926 to get our Voice Mail. Leave your question and we'll also post it here and respond to it.
That's it!  So let's get going with the questions…